SEDILLO LOPEZ EARNS ENDORSEMENT
 State Sen. Antoinette Sedillo Lopez has been endorsed by the Adelante Progressive Caucus. She is campaigning to replace Rep. Deb Haaland in Congressional District 1. 
Caucus leaders cited Sedillo Lopez's strong record in the Legislature in just two years, saying she hit the ground running and is expected to do so in Congress as well. Officers were impressed with her work on the climate crisis, such as with SB 149, the fracking moratorium; and SJR 3, the Green Amendment. Also cited was SB 274, which addresses police use of deadly force.
Sedillo Lopez also impressed caucus leaders with answers to her endorsement questionnaire, especially in the areas of the environment, foreign policy and her campaign viability. Her website has an extensive section about her platform.
Upon learning of the endorsement, Sedillo Lopez said, "From one progressive to all of you progressives: Thank you for your support!"
She continued: "I want to go to D.C. with your issues on economic justice, climate change, and peace. We have to raise the minimum wage, end fossil fuel subsidies, get rid of the filibuster, pass Medicare for all and a Green New Deal, and transfer money from excessive militarism to social programs. I can't wait to go to Congress and join in these fights for justice, equity, and stewardship for all!"
All candidates have unique qualifications and accomplishments that caucus leaders value. Sedillo Lopez matched our caucus goals and beliefs the best. As a previous candidate for Congress, she has wide name recognition that will help her in this race.
DISCLAIMER: This endorsement is by the Adelante Progressive Caucus of the Democratic Party of New Mexico, and it does not imply endorsement by the DPNM.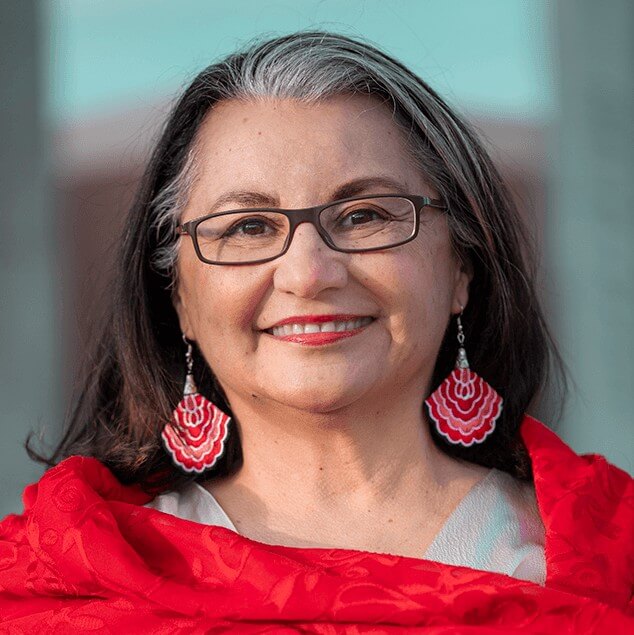 Caucus Support

The caucus plans to support Sedillo Lopez by turning out votes for her. The Democratic nominee will be decided by CD1 members of the party State Central Committee. Details will follow.
Anyone ready to volunteer for the campaign is asked to contact us at
ASLConnection@adelantecaucus.org or at the campaign website sedillolopez.com.
CD1 Candidates Respond to Questionnaire
To view responses to the Adelante endorsement questionnaire for Congressional District 1,
see CD1 Candidate Responses.