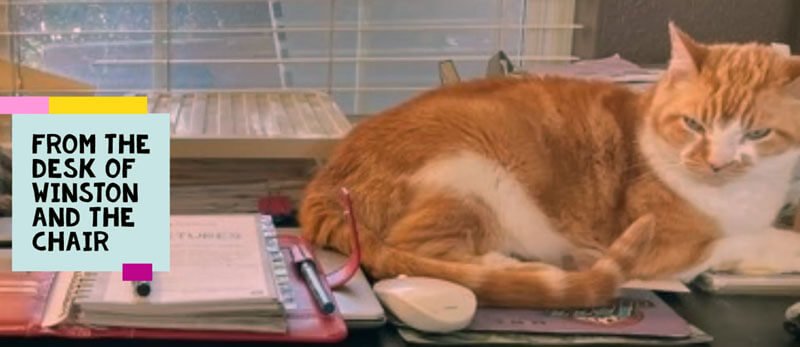 November 7, 2021
Hi! This is the first of the commentary from the Chair of Adelante, which I hope will be continued over time by the chairs who follow me. It's a chance to have a direct conversation with all of our members, and I welcome your feedback.
In addition, we are starting a member commentary column, which will be open to all members to submit. I'm not sure how many comments we can include in each issue- it depends on how long the opinions are. Our Comm team will review them and pick timely, civil submittals. No Trumpian rhetoric please.
TODAY'S TOPIC: "HANDWRINGING"
The media, even the "liberal" media, has had a lot to say about Terry McAuliffe's loss in Virginia to Republican Glen Youngkin. Pundits immediately began wringing their hands about next year's midterms, with McAuliffe a bellwether of the future Republican tsunami. The Governor's race was close, with McAuliffe pulling in 48.5% to Youngkin's 50.7%. It could have gone either way, but it did not. Why did McAuliffe lose? Two words- Terry McAuliffe.
This guy has been around forever. He ran Hillary Clinton's campaign- enough said. His platform was to knock Trump every opportunity he had, and to say he would do the things he did in his first term 2014-2018. He was DNC Chair 20 years ago. He made the statement that parents should not tell schools what to teach their children, when education was the number one issue the entire campaign. He was full of hubris and tone deaf to Virginians. And the two candidates spent an obscene amount of money- almost $100 million dollars! That buys a lot of cheese sandwiches and cartons of milk.
If we Democrats get our act together, pass the Build Back Better legislation, and have a kitchen table message that resonates with all Americans, we are going to be just fine, and Virginia will be an outlier.
Let's look at the rest of the results around the country to check the shellacking we allegedly took:
In the other Governor's race, the Democratic incumbent Phil Murphy beat Jack Ciatarelli. Another close election, but Murphy outperformed what he did 4 years ago and only spent about $12 million to do it.
Voters elected four very smart new Mayors of color- Eric Adams in NYC, Michelle Wu in Boston, Aftab Pureval in Cincinnati, and Justin Bibb in Cleveland, running on a police reform platform. All progressive Democrats. Atlanta has 2 Democratic candidates in a run-off to replace Mayor Keisha Bottoms. (Sixty-four of the largest 100 American cities are led by Democratic Mayors.) Turnout was larger nationwide in these races compared with 4 years ago. And, of course, in Albuquerque we re-elected Tim Keller with a significant margin of victory. Congratulations, TIM!
The one campaign that progressives lost was the Mayor of Buffalo. India Walton won the primary easily against incumbent Democrat Byron Brown. He then chose to run as a write-in for the general election and defeated her by 58.8% to 41.2 %. Republicans backed his establishment Dem history with huge donations, while Dem Socialist India was supported by Working Families Party and other grassroots organizations. This was a race we didn't hear much about out here, but it is the kind of race where help from other activists around the country could have played a big part in helping her win. We need to be tapped into what is going on around the country as well as in our own neighborhood.
So… no handwringing, no dire predictions of catastrophic losses. Just keep refining our message, stay positive, and meet citizens face to face- in the grocery line, at the parks, at the ball games. We have people- driven campaigns for the benefit of all citizens. Don't lose sight of that.
Cheryl Harris