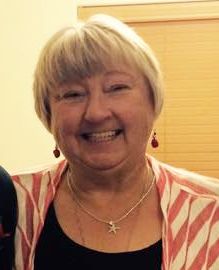 Cheryl Harris – Chair
Born into an Eisenhower Republican family, Cheryl quickly became a Democrat in college, and has been a "bleeding heart" liberal ever since. The pejoratives have changed over the years, but not her concern that all people are treated with dignity and respect, and have a fair chance at "life, liberty, and the pursuit of happiness." And she believes being a progressive is very much a good thing, and where the party is headed permanently.
She has held many positions in the party, including Precinct Chair, Ward Chair, County Vice-Chair, State Central Committee person, as well as being on many committees and project teams. She was instrumental in forming the Adelante Progressive Caucus with other passionate friends, and feels we need to push the party in this direction, especially nationally.
In her free time, she enjoys genealogy research and reading. She loves her kitties, and her son and daughter and grandchildren, who all live out of state.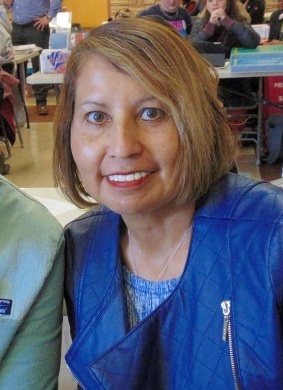 Patricia French, Vice Chair
Patricia is a member of the State Central Committee, the State Platform and Resolutions Committee, and is the Chair of Precinct 293.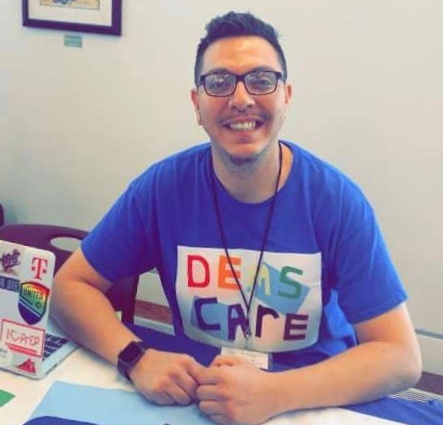 Samuel Nevarez – Chair, Congressional District 1
Samuel Nevarez is a millennial in action.  He spends his free time volunteering where he is needed the most, from advocating for climate change solutions, all the way to cleaning kitty litters for nonprofits rescues. Samuel is also chair of the Community Outreach Committee of the Democratic Party of Bernalillo County. He is excited to work with every single one of you as CD1 chair for Adelante. 
Frances Gonzales – Chair, Congressional District 2
Frances Gonzales was born and raised in the Mining District, Bayard, New Mexico, and raised in the infamous United Steelworkers AFL-CIO Local 890, Salt of the Earth kid and labor historian. As a child, she was in the Ladies Auxiliary with her mother and attended union meetings with her father. Here is where she learned the importance of voting, having a voice, community activism and organizing. Frances was raised in her Apache (Warm Springs) Traditional/Ceremonial and Hispanic cultures. 
During her career, she was appointed as a tribal liaison, by Arizona Gov. Janet Napolitano, and a member of the Arizona Commission on Indian Affairs, and she volunteered with the Arizona State House of Rep Albert Tom of the Navajo Nation. 
Upon returning to New Mexico, Frances focused on climate change and environmental causes, such as F-16 flyovers and stopping the Gila Diversion; Native American issues; and transparency in elections. Also important to her are doing away with corporate/dark monies, fair elections for all and electing Democrats up and down the Democratic Party Ballot. Frances now serves as the vice chair of the Grant County Democratic Party, Ward C chair, member of the State Central Committee, and secretary for the Bayard Beautification Pride Committee.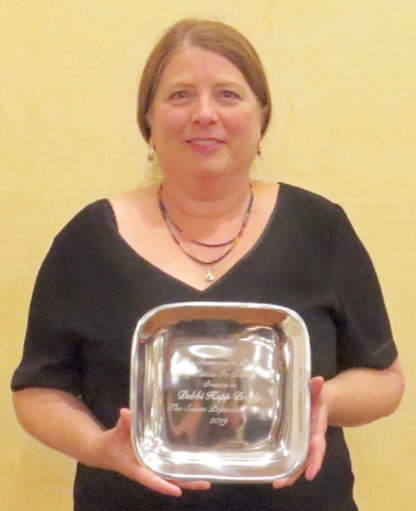 Debbi Brody – Chair, Congressional District 3
Debbi Brody is a lifelong activist, attending protests before she could walk. She is a member of the Democratic Socialists of America where progressive values rule. She graduated from Southern Illinois University in 1979 at the top of her sociology class and went on to help birth and work at domestic violence and rape crisis centers around Illinois. After working with adjudicated delinquents in a day school as the family and diversion services worker, she completely burnt out on the heartbreak of a system that didn't help or protect children and left social work. (Although she has a day job,) as an award winning poet, Debbi leads workshops throughout the Southwest. As a professional story writer, she helps individuals write items, just like this bio., in a manner that engages rather than bores.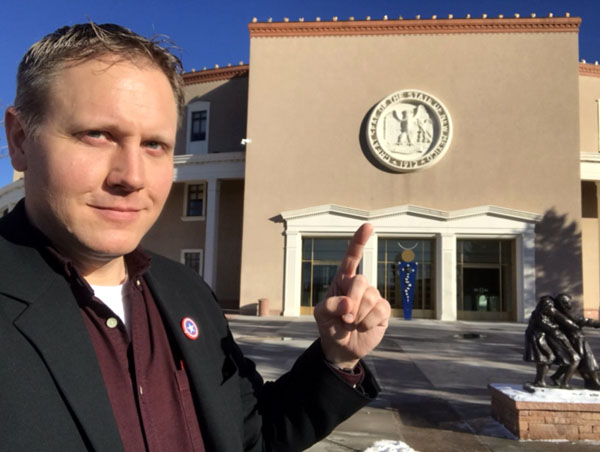 Colton Dean — At-large Officer
Colton Dean has been a resident of Albuquerque since 1992 – minus three years (2002 – 2005) in Ventura, California, for college. Always having an interest in government, Colton had listened to conservative talk radio for years, but it never aligned with his principles. Upon discovering Air America radio around 2007 and listening to hosts Thom Hartmann, Randi Rhodes, and Norman Goldman, Colton discovered progressive issues were in line with his morals and values.

For fun, Colton enjoys reading state constitutions to compare how other "laboratories of democracy" have chosen to govern. Colton hopes to help educate people on how accessible city, county, and state government is and how we should be open to trying new ideas to form the more perfect union the Founders intended.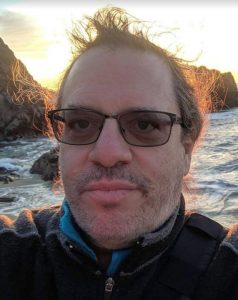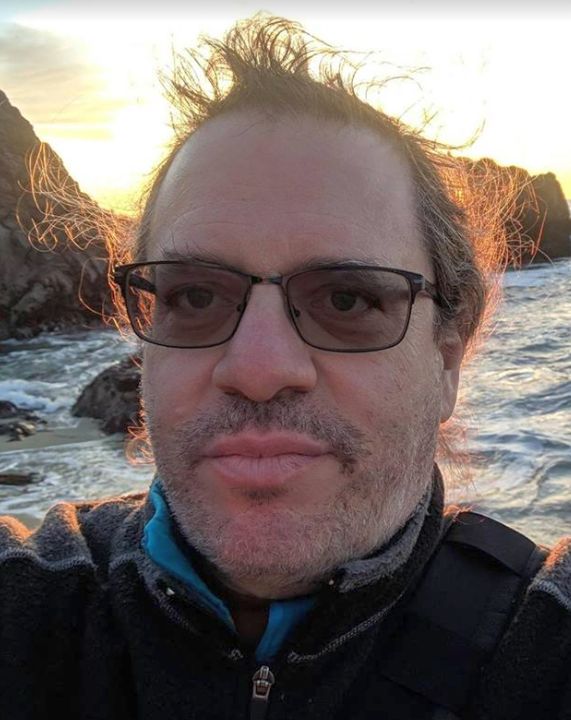 Jay Levine — At-large Officer
Jay has been active on climate changes issues since around 2012. He considers himself a climate hawk, and as such views issues & policies through the lens of climate change. He is a member of Renewable Taos, Taos Democrats County Central Committee, State Central Committee, NM Democratic Pary State Platform and Resolutions Committee (SPARC). He has been a citizen lobbyist at the Round House during the legislative sessions for past few years. Jay loves driving his electric car around our enchanting state and rarely turns down an invitation to visit somewhere new. Originally from New York, he finally found his home in Taos. Progressives must lead the way.